H. Gillerman Organics is an on-going collaboration with essential oil master Hope Gillerman that includes logo design and packaging for her line of remedies.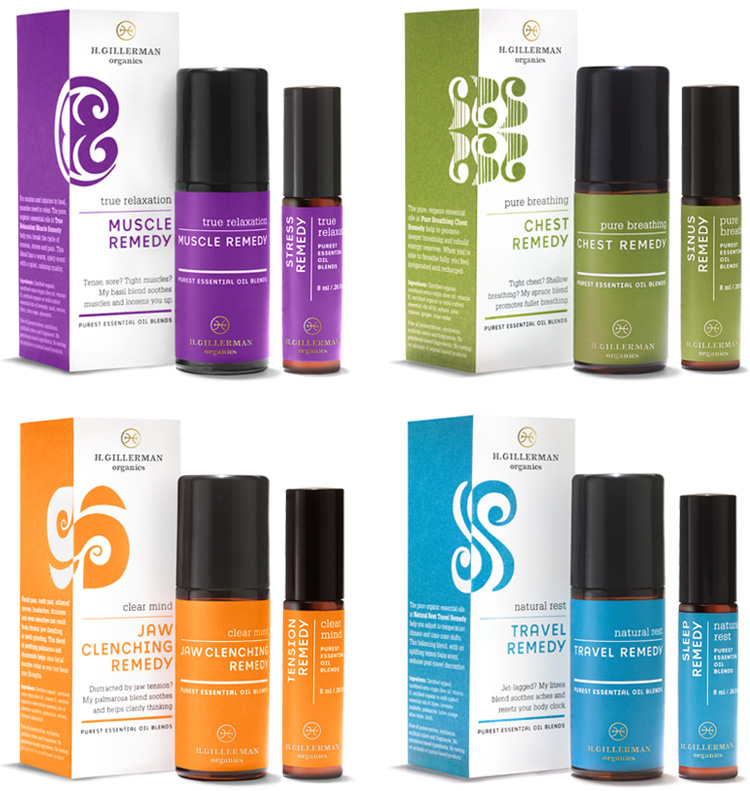 We created a library of botanical illustrations of all the plants Hope works with that she uses throughout her branding (stationery system below).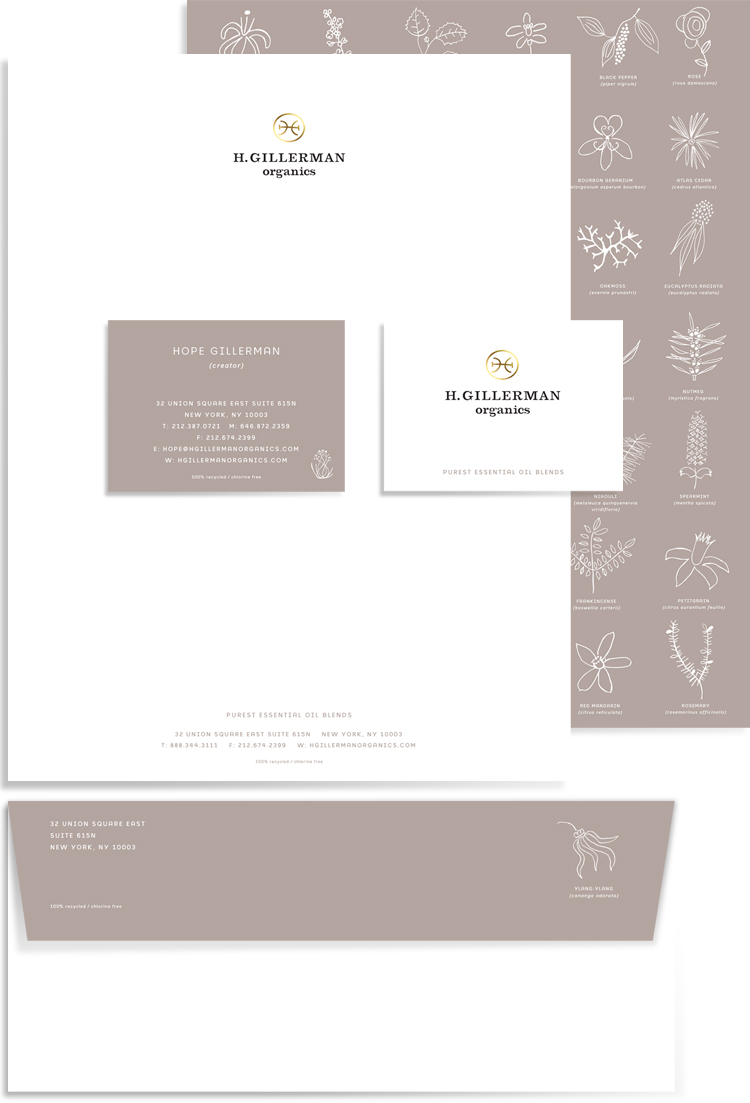 (Press kit below.)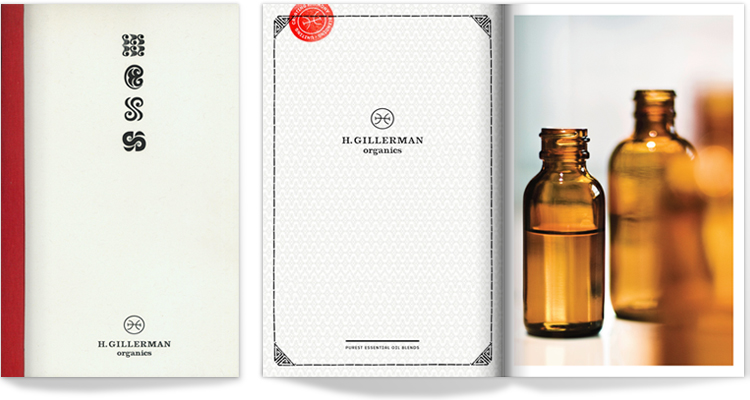 We worked with Baggu to create a custom medicine bag for her potent remedies. Inside you'll find an acupressure point guide for each of the remedies. I illustrated four characters who are so happy to have found Hope to cure what ailed them. (Photo: Jack Miskell Photography.)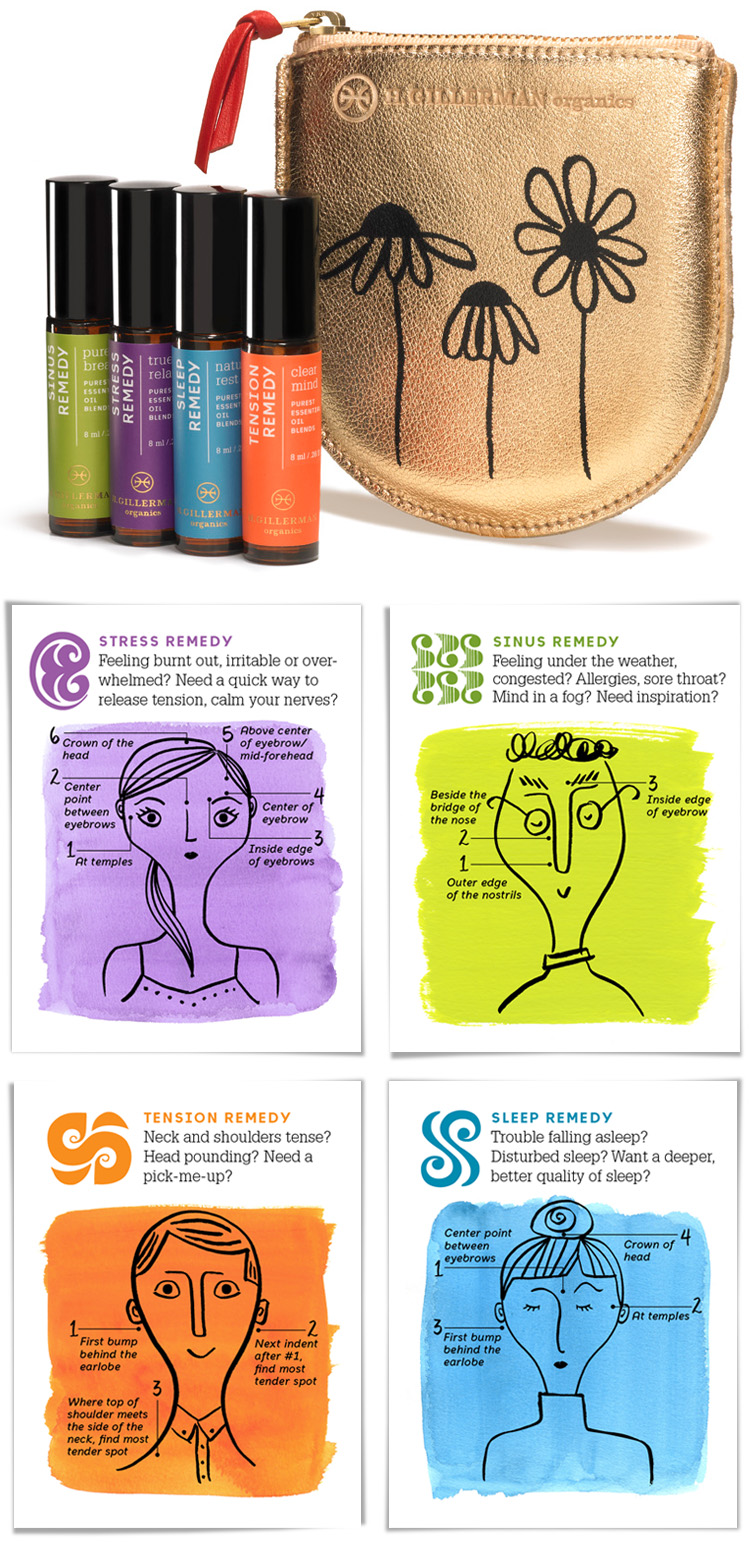 For gift sets of Hope's oils, I made illustrated bellybands to set the mood for each theme and designed booklets with instructions and tips.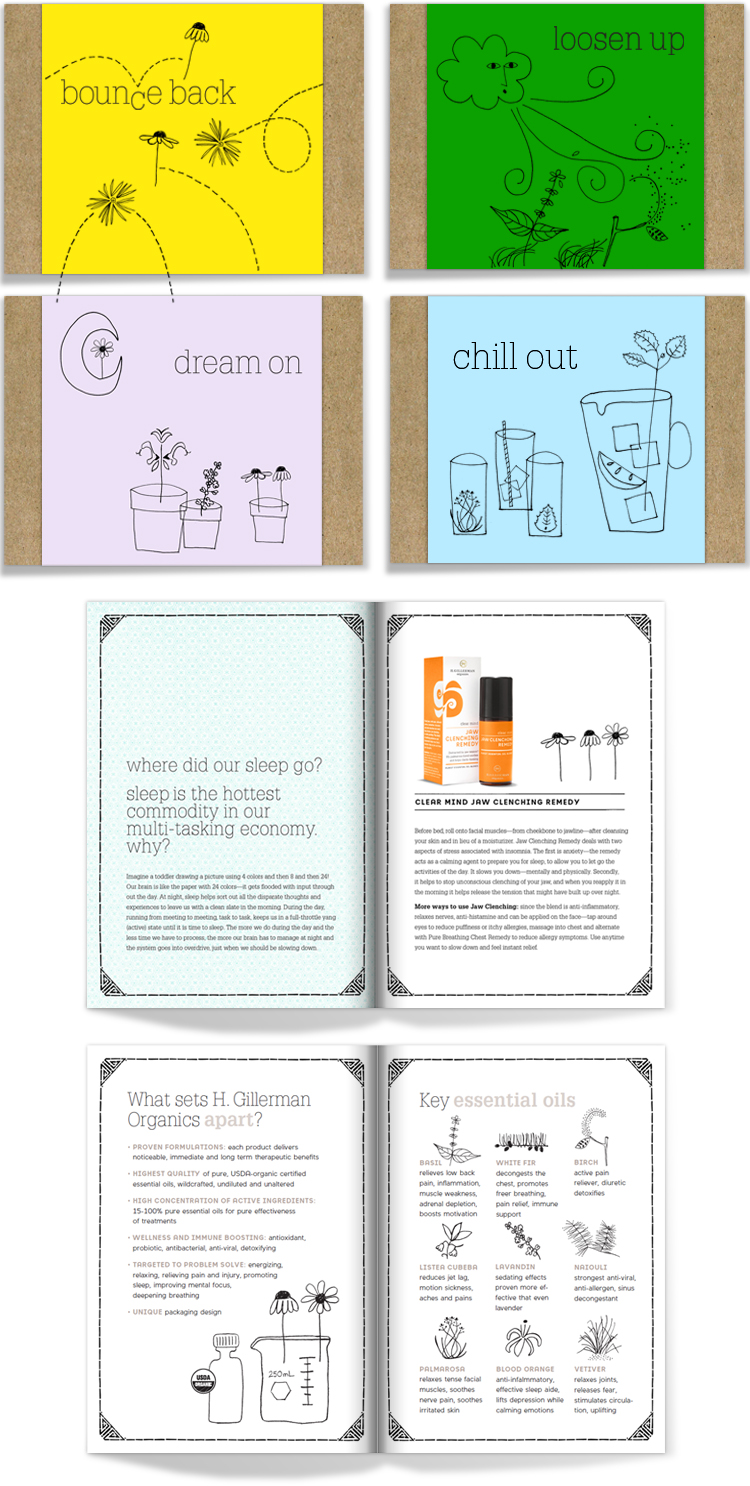 I worked with Hope and Harper Elixir to design the cover for her book, Essential Oils Everyday.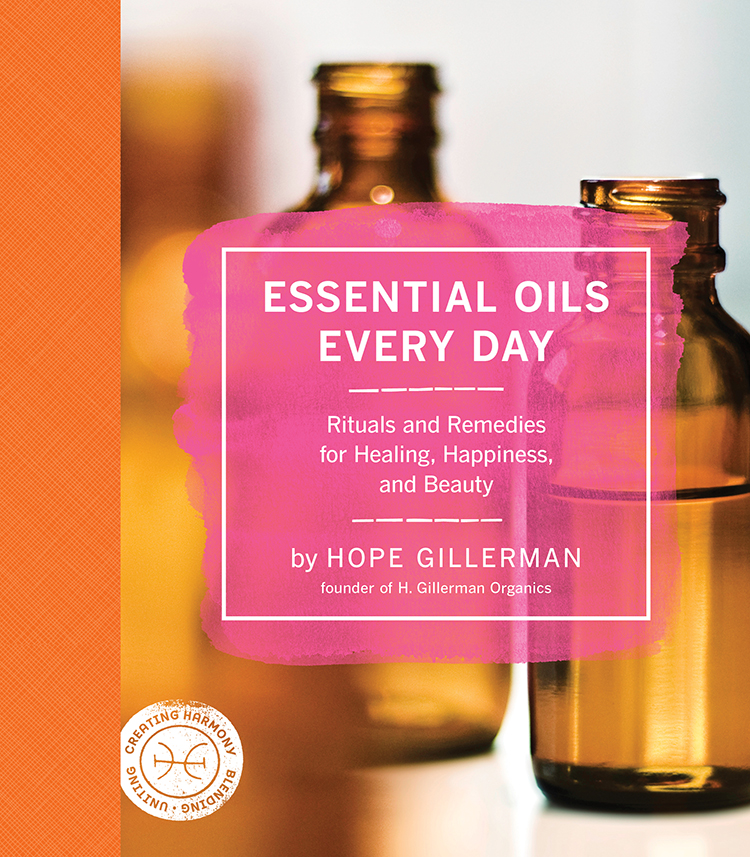 (photo: Ian Gittler)